NEUT Magazine: Yellow Light
NEUT is an online media company that showcases contemporary youth culture and discusses various social and political issues in Japan. For their first bilingual print issue titled Yellow Light, which discusses the topic of racism towards Asians living abroad as well as towards minority groups in Japan, RAN was approached to design the magazine as well as support with event and merchandise graphics for their various pop-up events.
NEUTは、現代の若者文化を紹介し、日本のさまざまな社会・政治問題を論じるオンラインメディアカンパニーである。初となるバイリンガルの紙版雑誌は「Yellow Light」というタイトルで、海外に住むアジア人や日本のマイノリティ・グループに対する人種差別について論じており、RANは雑誌デザインのほか、さまざまなポップアップイベントにおける空間と商品グラフィックを依頼された。
Client
NEUT Magazine
Services
Branding, Editorial Design, Art Direction, Merchandise
Year
2022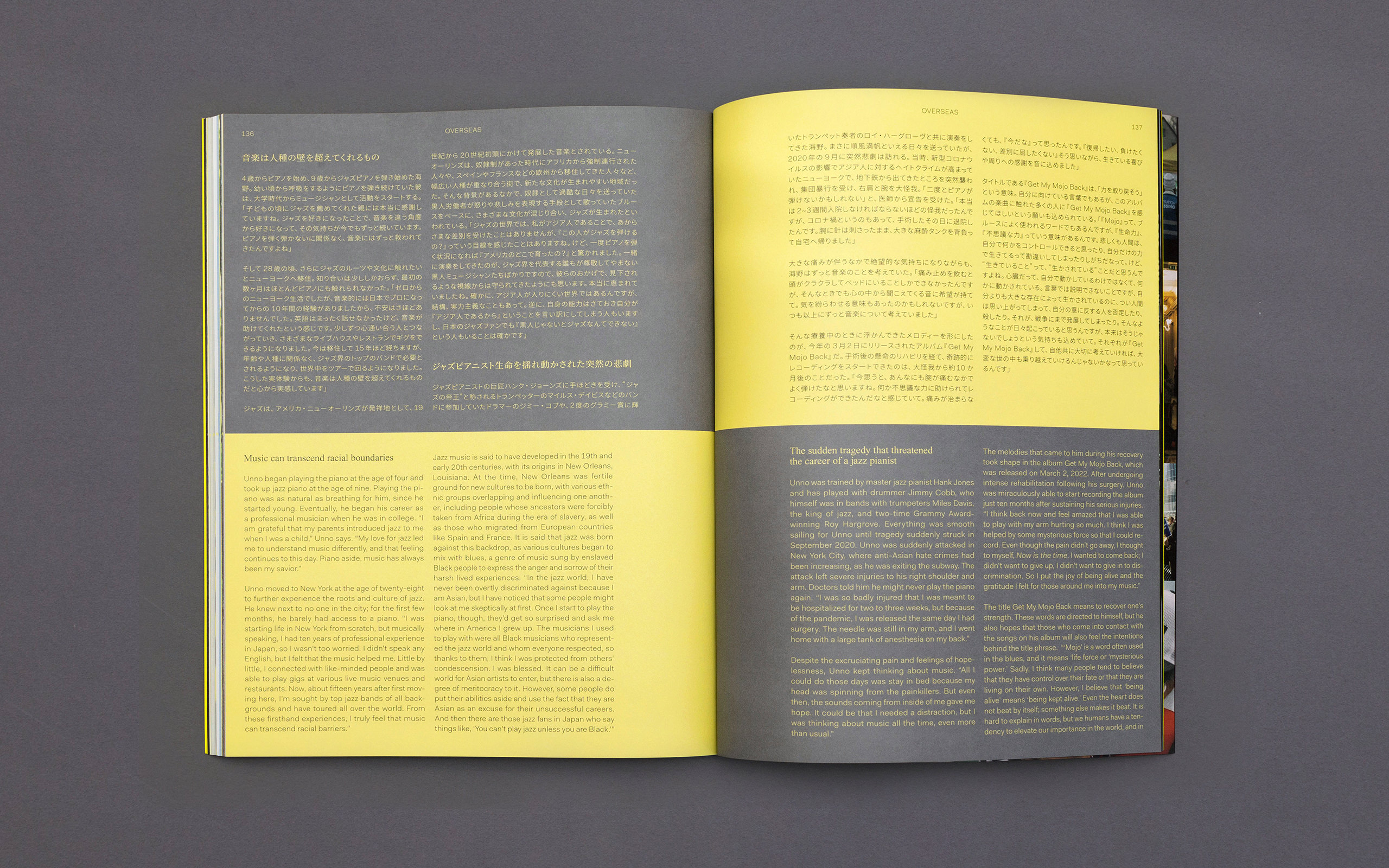 Editor-in-Chief
Jun Hirayama
Deputy Editor-in-Chief

Noemi Minami
Editorial Assistant
Moe Nakata, Miyu Shimokawa, Reina Shirota, Haruka Yanada
Art Director & Designer
Ray Masaki (RAN)
Designer
Toshihisa Moriishi
Writer
Takahiro Kanazawa, Fumika Ogura, Yoshitaka Lawrence Shimoji, Natsu Shirotori
Photographer
Mika Hashimoto, Elena Iwata, luka, Jo Motoyo, Kotetsu Nakazato, Kisshomaru Shimamura, Takanobu Watanabe
Illustrator
TIARA
English Editor

Mike Fu
Translator
Haruyo Koeda, LEIYA, Toby Reynolds
Printing
Hakkou Bijutsu (株)八紘美術
Publisher
NEUT MEDIA Co., Ltd.